HEAD 360+ Speed MP Black Review [+ Peer Comparison]
HEAD Speed series racquets are known for Power and Control. The new HEAD 360+ Speed MP Black is making waves around the world for delivering great feel and controllable power to intermediate and advanced level players. HEAD Speed MP Black incorporates 360+ technology, which is the combination of HEAD's signature Graphene 360 technology for optimized energy transfer and the innovative spiral fibres for enhanced flex and a cleaner impact feel.
HEAD 360+ Speed MP Black Review
In this HEAD 360+ Speed MP Black Review, we'll examine the best-selling Speed racquet of HEAD and review the differences between the various Speed models.
We hope this review will help decide about the suitability of Speed racquet for you.
HEAD 360+ Speed MP Black Specifications
Except color, specifications of the 360+ Speed MP black is same as previous 360+ Speed MP, the only difference is stiffness. Here are specifications for your reference:
Specificaitons

Weight (Unstrung)

300 g / 10.6 oz

String pattern

16/19

Head size

645 cm² / 100 in²

Balance

320 mm / 1 in hl

Length

685 mm / 27.0 in

Beam

23 mm

Stiffness

65 ra
HEAD 360+ Speed MP Black weighs 300 g and is made of graphite, however, Graphene is positioned at the strategic points in shaft and head of the racquet.
100 square inch head size, gives a larger sweet spot making it a great option for players of varied skill levels. The racquet is great for singles players and those who hit a lot of groundstrokes from the baseline.
It is standard 27 inches long with a balance point of 320 mm, making it head light and easy to swing.
We now bring to you various key performances of the racquet from our review:
Spin Your Way
With its open 16 x19 string pattern, this silo generates spin with speed, which makes this racquet a preferred choice for all kind of players from beginners to advanced.
The Speed MP Black packs a tad more spin-potential while also giving you a higher trajectory for easier depth. This Spin potential allows you to bring the ball down hard.
Face Big Hitters With Confidence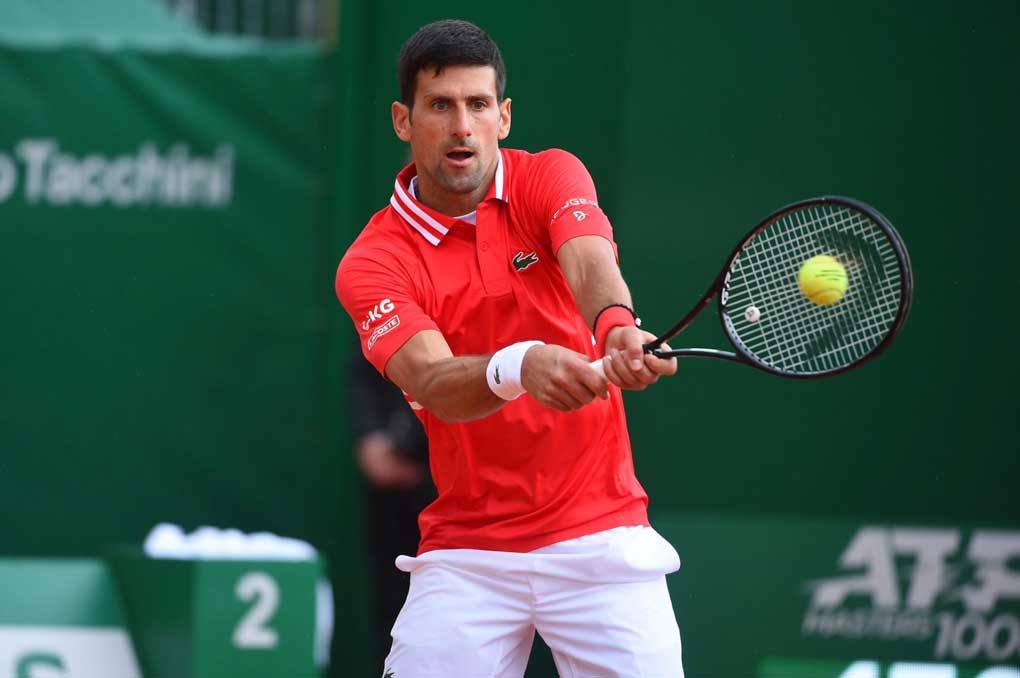 Boasting of a higher swing weight than the previous model, the Speed MP Black not only feels more solid against big hitting opponents, but also does a better job driving the ball through the court. At the net, Speed MP comes around with decent speed to deliver a solid feel with good depth on block volleys and enough pop to finish points with a bang.
Delivers Perfect Service And Feel
Having graphene in the head and shaft, this racquet shines on serve where you'll have the needed mass and spin to put heavy action on the balls.
Further, having narrow beam with flexibility, this updated Speed MP offers a great balance of modern feel and access to spin without sacrificing the smooth response and precise targeting that players crave for. Overall, this update thoroughly impressed many players.
Who can go for HEAD Speed MP Black?
If anyone is looking to make impact on bigger stage then he is reading the right blog. 360+ Speed MP Black is the ultimate racquet for players who want to improve quickly.
The players looking for Spin or Power or Control or Feel can find their solace in this racquet.
Again, while this is a great all-around tennis racquet with stability, it's specifically best for singles players who seek a combination of Speed and control on their groundstrokes.
Comparison of Different Models in 360+ Speed
HEAD 360+ Speed series has different weights and balance that suit different level of players. A comparative analysis of these models and their suitability for players is given below:
Specs

SPEED PRO

SPEED MP

SPEED MP LITE

SPEED S

SPEED LITE

CPI

300

500

600

700

800

Weight
(Unstrung)

310 g

300 g

275 g

285 g

265 g

String Patteren

18/20

16/19

16/19

16/19

16/19

Head Size

645 cm² / 100 in²

645 cm² / 100 in²

645 cm² / 100 in²

645 cm² / 100 in²

645 cm² / 100 in²

Balance

315 mm / 1 in HL

320 mm / 1 in HL

330 mm / 0.5 in HL

320 mm / 1 in HL

340 mm / even

Length

685 mm / 27.0 in

685 mm / 27.0 in

685 mm / 27.0 in

685 mm / 27.0 in

685 mm / 27.0 in

Beam

23 mm

23 mm

23 mm

25 mm

25 mm
While reviewing the 360+ Speed MP black, it was pertinent to compare its suitability with other models of the HEAD Speed series.
This model is the heaviest in the Speed series and is perfect for advanced tournament players who need optimized control for their fast-paced game.
This racquet is on lighter side and is suitable for an occasional player who needs a fast racquet.
This model is the lighter version of the Speed MP racquet and is perfect for the competitive players who need the advantages of the MP racquet in a lighter version.
This is lightest frame in the series and is perfect for the up-and-coming new player who wants the latest technologies in an easy-to-handle package.
Speed Junior model gives the same benefits of the senior Speed series in a lighter and easier-to-handle version. This model is suitable for the serious newcomer and provides them benefits of the new Graphene 360+ technology for improved playability.
Final Thoughts
This 360+ Speed MP Black redefines its name by bringing greater stability and power, and an improved feel compared to its predecessors. Intermediate to advanced players looking for a solid racquet that rewards big swings with controllable power, generous spin and a great feel should try this racquet.
The HEAD Speed MP Black racquet is also best suited for an aggressive baseliner as it is easier to swing and offers a bit more spin potential, thanks to its 16×19 string pattern and some extra power with the slightly stiffer layup.
Ultimately, this update to the Speed MP not only hits ball with more power but also retains the excellent feel and spin-friendly control of the previous generation.